Dedo Weigert SPS4
4 Lighting Kit-soft case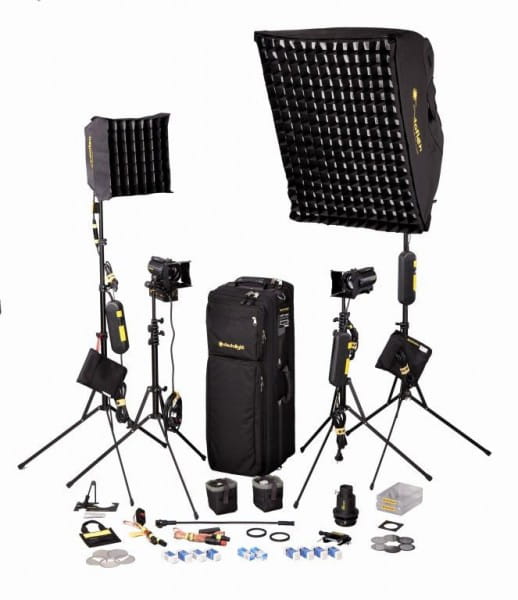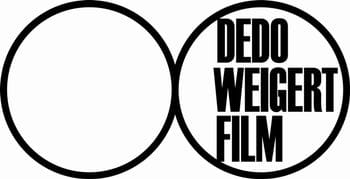 Open text field 1:

DEDO_SPS4
Features
Portable Studio Concept - for the small video team - half size, half the weight, more light, versatile, indestructible.
Kit includes:
2x DLH1x150S Tungsten Soft Light
2x HTP150S High temperature pouch
1x DLHM4-300 Light head Aspherics with built-in dimmable power supply
1x DLH4 Light head Aspherics
3 x DT24-1 Dimmable electronic power supply 24 V
1x DSBSXS Mini soft box, silver
1x DLGRIDXS Mini grid
1x DLGRIDM Grid medium
1x DSBSM Silver dome, medium
2x DPLS Light shield ring
DBD8 Eight leaf barn door
1x DSCK Scrim Kit
1x DSCP Scrim Pouch
1x DP1 Projection attachment
1x DPGH Gobo holder
1x DPGSET Gobo set (6 gobos)
1xDCAR3 Cigarette Lighter Adapter
1x DXBAT4-3 Battery cable, 4 pin XLR
4x DST Tripod
1x DSTFX Flexible stand extension
1x Clamp1 -Clamp
1x DH2 Wallholder
4x DL150 Clear 24V/150W/Halogen lamp
4x DL150 Blackened
2x DL100 Clear 12V/100W/Halogen lamp
2x DLBOX Plastic box
1x DSC2 Soft case, large.
---
NOTE: This lamp / bulb is provided for lighting for film, video & photo and not suitable for household room illumination!
---
Related links to "Dedo Weigert SPS4"
With attractive financing terms, please contact our financing partner abc finance. Choose between different types of financing and specify your desired term, down payment and residual value. For individual calculations and questions please don't hesitate to contact us or our colleagues of abc media finance.
Why abcfinance media solutions?
abc finance media-solutions knows your industry, constantly monitor the market development, is familiar with the specific conditions and offers unique financial products for the media world. The financially Werhahn-Group works as collateral in the background - neutral to banks and manufacturer. For more than 30 years. Fast, flexible and individual.
What is the difference between leasing and hire-purchase?
If a lease the recognition and depreciation of the asset is by the lessor. The lease rate is immediately deductible (tax advantage) for the lessee. The sales tax is agreed to any payment due and is deductible as input tax. When the lease-purchase the hire-purchase object in contrast will be activated of the fixed assets and also written off from this. The lease rate is recorded as interest and repayment. The sales tax is to be the sum of all payments shall be made in the context of the contract of hire-purchaser due and must be paid at the beginning of the lease period.
What happens when sending my request?
You will be contacted personal within 24 hours of Alexander Mut from abc finance media-solutions. In the telephone call or personal conversation, you receive free advice on your request. If you wish, Mr. Mut will give you an not binding and individual offer and give you a quick check to secure funding. After receiving your written request to fund you can immediately pick up the goods. abc finance media-solutions pay the outstanding account with BPM. Here again are the steps in brief: 1. Your request through the BPM website. 2. Contact abc finance media-solutions a. Financing offer for you b. Financing commitment from abc c. Written request from you to abc 3. You receive the goods and abc finance media-solutions pay the outstanding account with BPM.