Apple iMac Pro 5K 27" CTO 2.5 GHz 14-Core
CTO workstation with 27" Retina 5K display, 14-Core 2.5 GHz Intel Xeon W processor, 32 GB RAM, 1 TB SSD and Radeon Pro Vega 56 graphics processor, space gray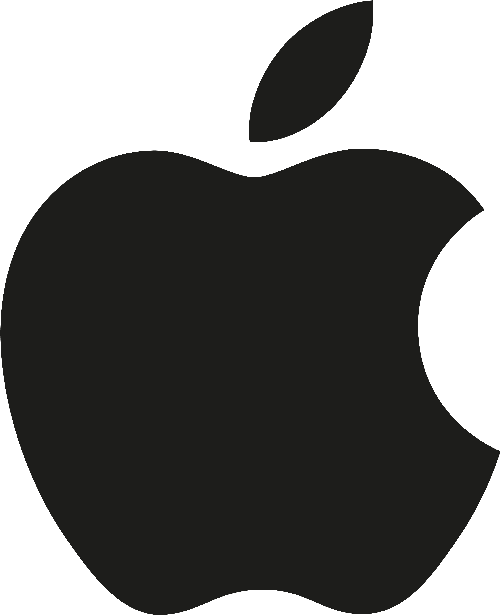 Order number:
APPLE_CZ0UR-200009
Open text field 1:

APPLE_CZ0UR-200009
NOTE: This article is made on order and therefore can not be canceled or returned!
---
Properties:
Apple's iMac Pro is a powerful workstation for post and IT tasks. With its 14 cores and its 32 GB RAM, the computer enables a fast and efficient workflow. The preinstalled operating system macOS High Sierra also brings improved features and forward-looking technologies.
Retina 5K display
14-Core 2.5 GHz Intel Xeon W
32 GB RAM
1 TB SSD
Radeon Pro Vega 56 graphics processor
Technical Specifications:
Display: 27" Retina 5K
Resolution: 5120 x 2880
Brightness: 500 nits
Color Space: P3
Processor: 14-Core 2.5 GHz Intel Xeon W (Turbo Boost up to 4.3 GHz), 33.25 MB Cache
Random Access Memory: 32 GB DDR4 ECC with 2666 MHz quad-channel memory control
Capacity: 1 TB SSD
Graphics: Radeon Pro Vega 56 graphics processor with 8 GB HBM2 graphics memory
Camera: 1080p FaceTime HD camera
Video: Digital Thunderbolt 3 video output, supports up to four external 4K displays
Audio: Stereo speaker, four microphones
Wireless Technologies: WLAN (802.11ac compatible with IEEE 802.11a / b / g / n), Bluetooth 4.2
Data Links:
1x Headphones via 3.5 mm TRS
1x SDXC Slot (supports UHS-II)
4x USB 3
4x Thunderbolt 3 (USB-C)
1x Ethernet via RJ-45 (Nbase-T with 1 / 2.5 / 5 / 10 Gbit)
1x Power Supply
General Product Information:
Dimensions (W x H x D): 65 x 51.6 x 20.3 cm
Weight: 9.7 kg
Operating Temperature: 10° - 35° C
Operating Height: to 5000 m above NN, without pressure compensation
Operating Voltage: 100 - 240 V AC, 50 / 60 Hz
Operating System: macOS High Sierra
Included in Delivery:
1x Magic Keyboard with number pad, space gray
1x Magic Mouse 2, space gray
1x Lightning to USB cable
1x Power cord
Related links to "Apple iMac Pro 5K 27" CTO 2.5 GHz 14-Core"
With attractive financing terms, please contact our financing partner abc finance. Choose between different types of financing and specify your desired term, down payment and residual value. For individual calculations and questions please don't hesitate to contact us or our colleagues of abc media finance.
Why abcfinance media solutions?
abc finance media-solutions knows your industry, constantly monitor the market development, is familiar with the specific conditions and offers unique financial products for the media world. The financially Werhahn-Group works as collateral in the background - neutral to banks and manufacturer. For more than 30 years. Fast, flexible and individual.
What is the difference between leasing and hire-purchase?
If a lease the recognition and depreciation of the asset is by the lessor. The lease rate is immediately deductible (tax advantage) for the lessee. The sales tax is agreed to any payment due and is deductible as input tax. When the lease-purchase the hire-purchase object in contrast will be activated of the fixed assets and also written off from this. The lease rate is recorded as interest and repayment. The sales tax is to be the sum of all payments shall be made in the context of the contract of hire-purchaser due and must be paid at the beginning of the lease period.
What happens when sending my request?
You will be contacted personal within 24 hours of Alexander Mut from abc finance media-solutions. In the telephone call or personal conversation, you receive free advice on your request. If you wish, Mr. Mut will give you an not binding and individual offer and give you a quick check to secure funding. After receiving your written request to fund you can immediately pick up the goods. abc finance media-solutions pay the outstanding account with BPM. Here again are the steps in brief: 1. Your request through the BPM website. 2. Contact abc finance media-solutions a. Financing offer for you b. Financing commitment from abc c. Written request from you to abc 3. You receive the goods and abc finance media-solutions pay the outstanding account with BPM.