AVtec XFD057
5.7" FullHD Compact Reference Video Monitor (1920x1080), HDMI, IPS LCD panel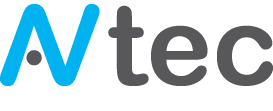 Artikel-Nr.:
AVTEC_AVT-XFD057
Freitextfeld 1:

AVTEC_AVT-XFD057
Eigenschaften:
The AVtec XFD057 FullHD on-camera production monitor has a 5.7" IPS LCD panel with a resolution of 1920x1080 pixels.
This compact monitor will help you focus, compose and review your shots directly from your camera. It is perfect for shooters who like to keep their rig as small as possible and often find themselves in difficult shooting situations.
It has advanced integrated digital signal processing circuits and a IPS LED Panel which makes it high-bright with low power consumption, stable performance and low radiation.
This monitor only weighs 310 grams and can be mounted on your camera via the hot shoe attachment on the supplied ball head. The unit can be powered by both a battery (NP-F, BP-U & LP-E6) and AC/DC adapter.
Connect it directly to any mirrorless system camera or professional (HD/4K) video camera through HDMI and monitor your shots in 1920x1080 resolution. With brightness levels of 450 cd/m2, a 1400:1 contrast ratio and 170° vertical and horizontal viewing angles, it's a great tool for professional videographers.
5.7" IPS LCD Panel
1920x1080 FullHD screen
Supports 4K UHD HDMI input and output
Integrated jack port for headphones
Firmware upgradable through USB
Supports a variety of battery types (F970/ LP-E6/ U60)
AC/DC Adapter with EU, UK, US & AU plugs included
Detachable sun hood attachment & foldable sun hood
Two assignable function buttons
Focus Assist, Center Marker, Safe Frames, Check Field
Image Freeze, Image Flip & Pixel-to-Pixel
Histogram, Exposure (Zebras) & False Colors
Analog stereo L/R, Image Zoom function, Image Nine Grid and Anamorphic Mode
Brightness, Contrast, Tint, Saturation and Color Temperature adjust
Many Accessories Included
The monitor is supplied with three interchangeable battery brackets for Canon LP-E6, Sony NP-F & BP-U batteries. The brackets are connected to the monitor with 4 screws so they are safely secured for any kind of circumstances.
In case you prefer using an AC/DC adapter, the monitor comes with a power adapter supplied with 4 interchangeable plugs for international use in the US, UK, Europe, and Australia / New Zealand.
The monitor has a foldable sun hood to protect against glare from any bothersome light source, including sunlight. Also included in the package is a sun hood attachment that simply clips on the monitor housing.
The XFD057 incorporates a 1/4"-20 threaded mounting hole and includes a ball head accessory that allows you to mount the monitor directly to your camera's hot/cold shoe. Also included is a HDMI cable suitable for using the AVtec XFD057 with a wide range of camcorders and cameras.
Technische Daten
Panel Size 5.7 inch
Panel Type IPS LCD
Resolution 1920x1080
Backlight LED
Dot Pitch 0.0657 (H) x 0.0219 (W) mm
Aspect Ratio 16:9
Brightness 460cd/m2
Contrast Ratio 1400:1
Viewing Angle 85°/85°(Left/Right) 85°/85°(Up/Down)
Input Signal HDMI
Output Signal HDMI
HDMI Support Format
480i /480p /576i /576p
720p (60/59.94/50/30/29/25/24/23.98)
1080i (60/59.94/50)
1080p (60/59.94/50/30/29.97/25 /
24/24fps /23.98/23.98fps)
4K UHD 3840x2160p - (30/29.97/25/24/23.98 Hz)
4096x2160p (24 Hz)
Audio Stereo 3.5mm headphone
Input Voltage DC:7.4~24V
Power Consumption ?8W
Unit Size (LxWxH)
148 x 82 x 18.6 mm
5.83 x 3.23 x 0.73 inch
Unit Weight 310g/10.93 oz. (incl. F970 bracket)
Installation Method
1/4 inch bracket screw hole, can be easily connected to the hot shoe mount, tripod fixed installation
Working Temperature -20°C~55°C / -4°F~131°F
Storage Temperature -30°C~65°C / -22°F~149°F
Beinhaltet:
1 AVtec XFD057
1 Detachable sun hood attachment & foldable sun hood
1 AC/DC adapter with EU, UK, US & AU plugs
3 Battery bracket (for NP-F, BP-U & LP-E6 batteries)
1 Ball head with 1/4" camera screw
1 HDMI cable
1 Owner´s Manual
Weiterführende Links zu "AVtec XFD057"