Zacuto ZARM-L3
Zamerican V3- Large 12 inch articulating arm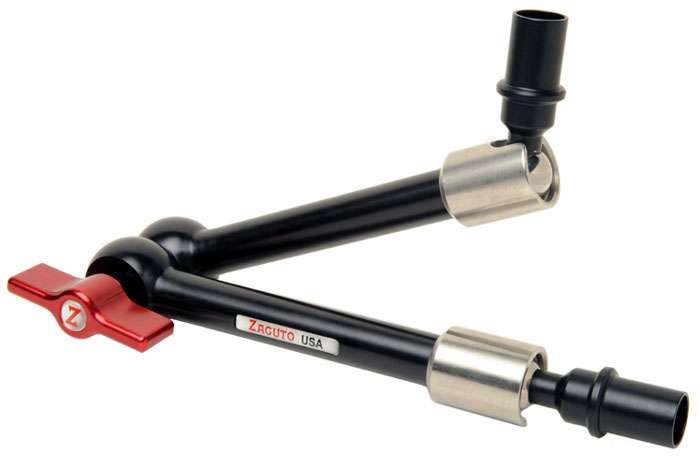 Order number:
ZACU_ZARM-L3
Ready to ship today,
Delivery time appr. 1-3 workdays
For orders up to 1pm is a 24H-delivery by UPS Express Saver possible
Attention:
Free gift to choose
*1
Zacuto Spend & Get Event 2019
Promotion - Only valid until October 31st 2019 OR as long as supply lasts
If you buy Zacuto products from us during the period from September 1st 2019 til October 31st 2019 for a total amount of 2,500,- EUR (net) you will receive a gift from Zacuto worth up to 500,- EUR (net). Once you have received the invoice from us, please visit the following website: Zacuto Spend & Get Event 2019.
There you have to enter your personal data and upload the invoice(s). The total invoice amount must then be entered in the field provided. To convert the amount into US dollars, please use this Currency Converter.
After you have filled in this field, a drop-down menu will appear below it from which you can choose your gift.

IMPORTANT NOTE:
Shipping costs are 70 US dollars, which you have to pay directly to Zacuto by Paypal or credit card. The gift will be sent to you directly from Zacuto within 2-4 weeks. International deliveries may be subject to customs duties.
*1 Offer valid until 31/10/2019
Open text field 1:

ZACU_ZARM-L3